The Healthy Start Coalition of Brevard County is a local, non-profit, 501(c)(3) organization that works to make sure that all moms and babies have the services they need to begin healthy lives together.
Healthy Babies Start With Healthy Moms
We partner with the community to:
Help women have healthy babies
Fund local Healthy Start Services
Ensure high quality services for moms and babies are affordable and accessible
Improve the well being of pregnant women and their babies
Healthy Start provides moms, newborns and families with the resources, help and support they need to have a healthy pregnancy and a healthy baby. The goal of Healthy Start is to reduce infant mortality, reduce the number of low birth weight babies and improve health and developmental outcomes of all Florida's babies.
---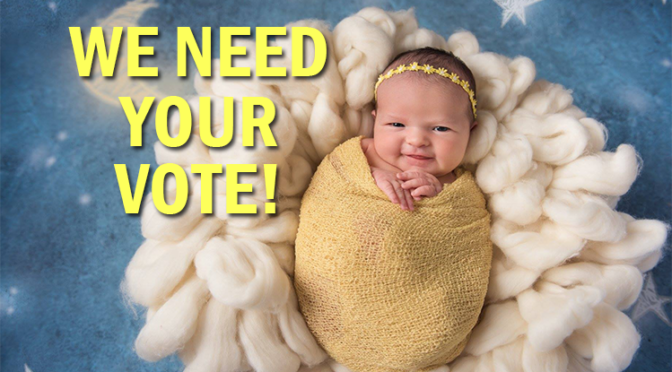 The Healthy Start Coalition of Brevard has been nominated for the "Community Star Award" for our stellar work with supporting moms and babies of Brevard. The winner is determined by online voting.
Please take a moment and vote by clicking the link below.
Voting ends August 30th at 4pm:
http://www.surveymonkey.com/r/211brevard
Thank you for your support in advance. The winner receives a cash prize! Therefore, it is very important that you vote (and share with your friends)…it only takes one click!
The nominees for this award are: Healthy Start Coalition of Brevard, Kennedy Space Center Education Foundation, SOAK (Supporting Our ASD Kids)
---
Healthy Start's 25th Anniversary

We would like you to celebrate with us on
Saturday, August 27, 2016
5:30 PM – 9:30 PM
On June 4, 1991, then-Governor Lawton Chiles signed into law the landmark Healthy Start program to make sure every baby in the state lived to reach their first birthday. Twenty-five years later, more than 150,000 families each year receive care coordination and support for a healthy pregnancy and a healthy baby; and the infant mortality rate has declined dramatically in Florida. Come celebrate all that Healthy Start has accomplished in 25 years.
---

Friday, November 4, 2016
9:00 AM – 4:00 PM
Viera, Florida
To explore the circumstances that are associated with birth disparities and infant mortality; and how to improve the health and well-being of pregnant and postpartum substance abusing women and their children in our community.
---
Show Your Love

Show Your Love. Your Baby will thank you for it. Show Your Love, the first national consumer preconception health resource and social campaign, encourages young adults and their support systems to show love to themselves, their loved ones, and future families by taking control of their health and wellness and becoming educated about optimal preconception health practices and accessibility to care.
Please visit their website by clicking on the link www.showyourlove.com
---